DALAMATIC DUST COLLECTORS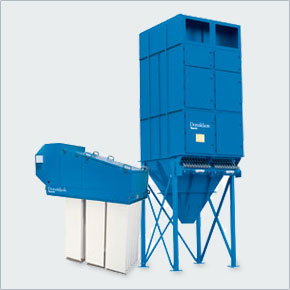 Dalamatic Dust Collectors
UNIQUE BAG DESIGN
The Dalamatic advantage is found in the breakthrough technology of Dura-Life bag filters in an envelope shape. The envelope shape provides greater movement of the bag to dislodge more challenging dust cakes during filter pulsing.
Dust accumulates on the outer surface of the filter bag as air penetrates the media.
The blowpipe (jet tube) injects a burst of compressed air into the bag filter.
Airflow is then briefly reversed, inflating the bag filter and dislodging dust.
The dislodged dust cake falls into the collection hopper for final removal or directly back in the process. The envelope-shaped bag filter, which is mounted on a unique wire frame, ensures optimum airflow and thorough cleaning.
SEND INQUIRY
Overview
CONTINUOUS COLLECTION

Provides continuous filtration of high dust concentrations at high filtration velocities and constant levels of resistance in almost any industry and application.

COMPACT DESIGN

Unique modular design allo allows for installation in the most space restricted areas. Envelope-shaped bags maximize the amount of media in a given space and allow for increased space between bags, minimizing the chances of bridging.

DURA-LIFE™ BAG FILTERS

Provide better surface loading and better pulse cleaning reducing maintenance and operating costs.

HELIX TUBE FILTERS

Optional Helix Tube Filters with laminated ePTFE membrane provide higher filtration efficiency resulting in lower emissions. Filters take up to 25% less time to replace thus reducing maintenance costs.​

VERSATILITY

A full range of sizes and types of bags are available for a wide variety of dust collection applications.

10-YEAR WARRANTY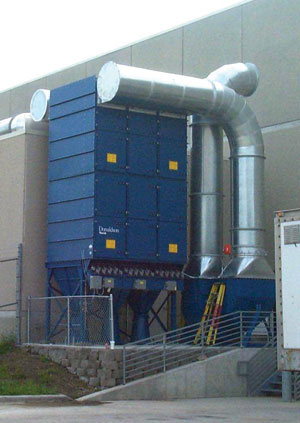 Product Literature
Choose below to download
About Dust Collector Services
From Routine Inspections to Regular Maintenance, Baghouse Services are Our Business!
With more than 30 years' experience, our personalized service includes baghouse inspection reports that detail current conditions in each unit and locate potential problems before they elevate to emergency status. Acting preventively, rather than reactively, your overall maintenance costs remain low. We're good at troubleshooting. It's what we do best. Our highly experienced staff evaluates and solves problems fast, putting you back in service with minimal downtime. From routine inspections to a new Baghouse, we offer a complete range of Services. Our field engineering experts can update your equipment to the latest technology available, improving performance and reducing the cost of operating your Baghouse.
Call Today 800-282-3878 so that we can help you with you next dust collection project, service or maintenance on all types of dust, mist and fume collection equipment.
---
Certifications
Let Dust Collector Services helps with all your OSHA and NFPA requirements.