TORIT POWERCORE VH SERIES DUST COLLECTORS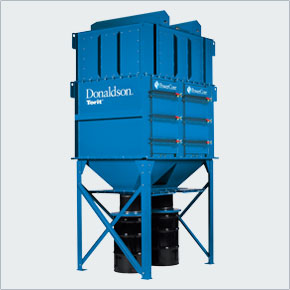 Torit PowerCore VH Series Dust Collectors
On every measurable scale, Torit® PowerCore® dust collectors outperform traditional baghouse and cartridge collectors. The VH Series collectors are smaller, shorter and much more cost-effective. And once your collector is installed, it is so easy to use and maintain, you will never have to think twice about your Torit PowerCore dust collector.​​​​​​​​​​​​​​​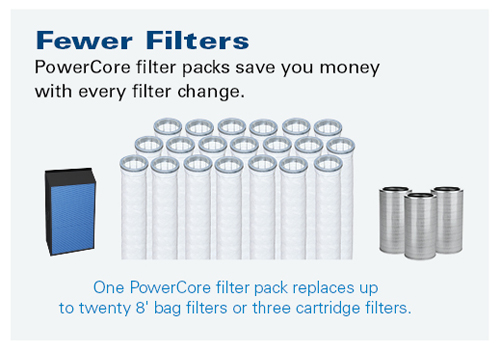 The Torit PowerCore VH Series dust collector brings the performance and simplicity of PowerCore technology to the mining and metalworking markets. Available for indoor and outdoor applications from 5,000 to 50,000 cfm, the VH series is specially designed to meet the requirements of heavy and abrasive dust loads found in grinding, blasting, crushing, screening, mixing, blending and other material handling. The PowerCore VH Series dust collector is an investment that keeps paying off the longer you use it. ​You save money on installation. You save money on changeouts. And its improved performance allows you to run your equipment with less filter changeout downtime for improved productivity.​


SEND INQUIRY
Overview
SMALLER FOOTPRINT

Lower clearance height fits in more low headroom applications and reduces transportation costs.

LOWER TOTAL COST OF OWNERSHIP

Fewer filters. Less downtime. Lower shipping costs. It all adds up to major cost savings over the life of the collector.

MORE DURABLE

Each PowerCore dust collector is built to the demanding standards you expect from Donaldson® Torit®. Its heavy-gauge steel and all-welded design withstands abrasive dust and harsh external environments. Plus, the chance of filter abrasion is greatly reduced due to the collector and filter design. Single​ air inlets/outlets reduce ducting and installation costs. And, of course, Donaldson Torit stands by the VH Series with strong technical support, 24-hour replacement filter shipping, and a 10-year warranty.

EASY FILTER REPLACEMENT

Changing filters requires no special tools or entering confined spaces, and downtime is held to a minimum.

FEWER FILTERS

PowerCore filter packs save you money with every filter change.
Product Literature
Choose below to download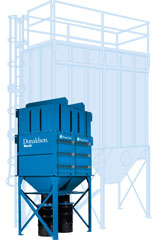 About Dust Collector Services
From Routine Inspections to Regular Maintenance, Baghouse Services are Our Business!
With more than 30 years' experience, our personalized service includes baghouse inspection reports that detail current conditions in each unit and locate potential problems before they elevate to emergency status. Acting preventively, rather than reactively, your overall maintenance costs remain low. We're good at troubleshooting. It's what we do best. Our highly experienced staff evaluates and solves problems fast, putting you back in service with minimal downtime. From routine inspections to a new Baghouse, we offer a complete range of Services. Our field engineering experts can update your equipment to the latest technology available, improving performance and reducing the cost of operating your Baghouse.
Call Today 800-282-3878 so that we can help you with you next dust collection project, service or maintenance on all types of dust, mist and fume collection equipment.
---
Certifications
Let Dust Collector Services helps with all your OSHA and NFPA requirements.