INDUSTRIES AND APPLICATIONS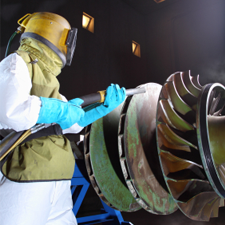 Abrasive Blasting and Shot Blast


Abrasive blasting  or blast finishing, with all its variations, can provide enough power to remove heavy surface materials, or can be gentle enough to take print off paper without penetration. Typically, blasting provides one of three general – as a surface finishing, surface preparation, or surface modification process.​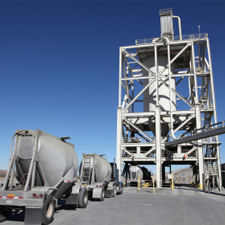 Cement and Minerals
Following are a few examples of dust control opportunities:

Limestone Quarrying
Primary & Secondary Crushing
Additive Blending & Storage
Material Transfer & Storage
Raw Feed Grinding & Storage
Cement Kiln Dust Capture & Handling
Clinker Handling & Storage
Gypsum Handling & Storage
Lime Storage & Injection
Fly Ash & Activated Carbon Handling & Storage
Finished Cement Handling, Storage, & Distribution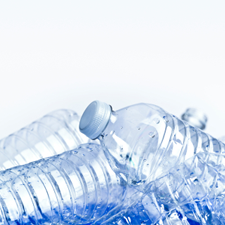 Chemicals and Plastics
The plastics and resins industry is unique in the chemical industry. There are two broad classifications of plastics: thermoplastic resins produced by addition polymerization processes, and thermosetting resins made by condensation polymerization processes. Thermoplastic resins may be remolded with the addition of heat and thermosetting resins can't.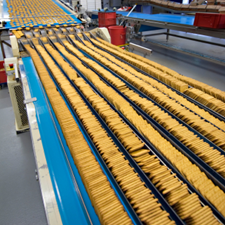 Food Processing
Food processing industries move a variety of products – grain, sugar, flour, dairy, cocoa, cereal, spices and many more.  Depending on the application, there may be concern with cross contamination, sanitary regulations, and/or food handling regulations.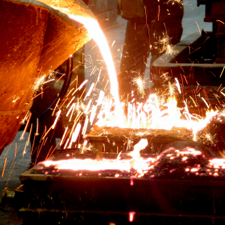 Foundry: Sand Handling, Metal Melting, Mold Pouring, and Casting Cleaning
The word "Foundries" encompasses a broad group from large multi building facilities that melt iron to cast counterweight blocks for cranes weighing hundreds of tons to a single room where precious metals are melted and cast into intricate shapes for jewelry. In general, most have the following common processes:
Sand handling,
Metal melting,
Mold pouring, and
Casting cleaning.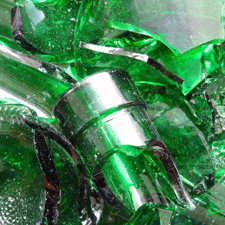 Glass
With nearly 90 years of experience engineering dust collectors and filters, Donaldson® Torit® is the name you can trust above all others for cleaner glass and ceramic processing.

Commercially produced glass can be classified as soda-lime, lead, fused silica, borosilicate, or 96 percent silica with soda- lime glass representing three-quarters of the glass produced. Glass is manufactured from materials that are crushed, weighed, mixed and melted to produce flat glass, container glass, pressed glass and blown glass.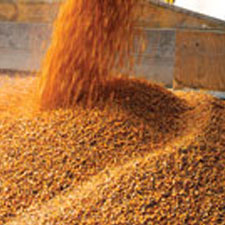 Grain, Agriculture, and Feed
Since its introduction in 2008, more than 300 Donaldson Torit® PowerCore®CP collectors have been installed in grain handling and processing facilities worldwide and are quickly becoming the new industry standard for grain dust control.
Torit cartridge style dust collectors (DFO and DFT) in the seed-treatment industry and Dalamatic® collectors in milling and oilseed processing industries illustrate just some of the versatile collectors available from Donaldson to meet the dust collection needs of the grain and agriculture industries.
​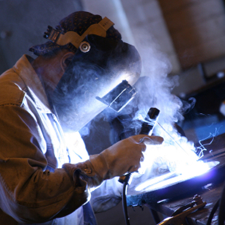 Welding, Plasma Cutting & Laser Cutting Fumes
Industrial lasers cut flat-sheet material as well as structural and piping materials. Welding often generates gases and smoke containing particles of various types of oxides. Many processes produce gases (most commonly carbon dioxide and ozone, but others as well) that can prove dangerous if ventilation is inadequate. Plasma (Arc) Cutting allows cutting of metals that could not be flame cut, such as stainless steel, aluminum and copper.​ 
About Dust Collector Services
From Routine Inspections to Regular Maintenance, Baghouse Services are Our Business!
With more than 30 years' experience, our personalized service includes baghouse inspection reports that detail current conditions in each unit and locate potential problems before they elevate to emergency status. Acting preventively, rather than reactively, your overall maintenance costs remain low. We're good at troubleshooting. It's what we do best. Our highly experienced staff evaluates and solves problems fast, putting you back in service with minimal downtime. From routine inspections to a new Baghouse, we offer a complete range of Services. Our field engineering experts can update your equipment to the latest technology available, improving performance and reducing the cost of operating your Baghouse.
Call Today 800-282-3878 so that we can help you with you next dust collection project, service or maintenance on all types of dust, mist and fume collection equipment.
---
Certifications
Let Dust Collector Services helps with all your OSHA and NFPA requirements.