COMPANY PROFILE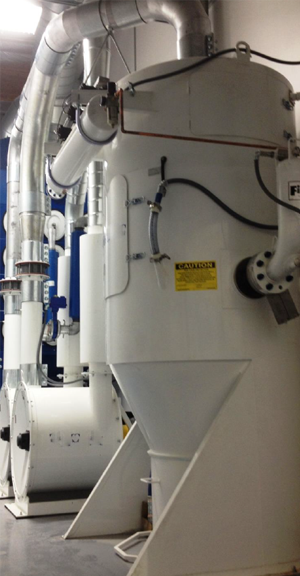 Call Today 800-282-3878 so that we can help you with you next dust collection project, service or maintenance on all types of dust, mist and fume collection equipment.
We provides a full line of maintenance services for your dust collector, baghouse or cartridge collectors. We not only supply the replacement elements we can remove and replace the existing elements under a scheduled or emergency shutdown. Our crews are seasoned dust collector specialist that know and understand the importance of removing and replacing filter elements safely, properly, and in a timely fashion. Troubleshooting is the "key". These are many considerations necessary if you are to get the most out of your filters.


​
We specialize in dust collection for a variety of applications that include: pharmaceutical, metal grinding, wood working, composites, buffing and polishing, blasting, welding fume, chemical mixing and processing (wet or dry).
We design our own systems, provide and install a variety of collection units with custom engineered ducting systems.
DCS is a seller of the following OEM products; from new equipment to replacement parts: Absolent, Donaldson/Torit, FARR APC, Filter 1, LMC, Micro Air, Murphy Rogers.

Just Call us and we will have the right collector for your application.
SEND INQUIRY
Overview
Cartridge Collectors

Bag Collectors

Fume Collectors

Mist Collectors

Ancillary Products

Replacement Filters & Bags

Quick Fit Ducting
Product Literature
Choose below to download
Download Quick-Fit Ducting Catalog


The Quick-Fit catalog contains detailed information, illustrated diagrams, and product photographs of our Quick-Fit clamp-together ducting. Find your Nordfab product information easily and conveniently by clicking on the desired product in the table of contents!

Replacement Filters and Parts

Get cleaner air with advanced Donaldson Torit replacement cartridge, bag, and panel filters. Our Ultra-Web nanofiber replacement cartridge filters and Dura-Life "twice-the-life" replacement bag filters are engineered with proprietary, higher performance industrial air filter media that improves efficiency, saves energy and extends cartridge filter and bag filter life. Our Ultra-Web cartridge filters and Dura-Life bag filters are the "Cure for the Common Collector", and they are available for Donaldson Torit AND most other popular brands of dust collectors. Simply tell us the brand and model of your collector and we'll supply you high performance industrial air filters from our large, in-stock inventory.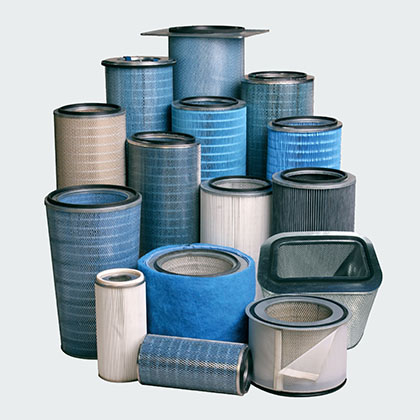 About Dust Collector Services
From Routine Inspections to Regular Maintenance, Baghouse Services are Our Business!
With more than 30 years' experience, our personalized service includes baghouse inspection reports that detail current conditions in each unit and locate potential problems before they elevate to emergency status. Acting preventively, rather than reactively, your overall maintenance costs remain low. We're good at troubleshooting. It's what we do best. Our highly experienced staff evaluates and solves problems fast, putting you back in service with minimal downtime. From routine inspections to a new Baghouse, we offer a complete range of Services. Our field engineering experts can update your equipment to the latest technology available, improving performance and reducing the cost of operating your Baghouse.
Call Today 800-282-3878 so that we can help you with you next dust collection project, service or maintenance on all types of dust, mist and fume collection equipment.
---
Certifications
Let Dust Collector Services helps with all your OSHA and NFPA requirements.