INSTALLATION AND DESIGN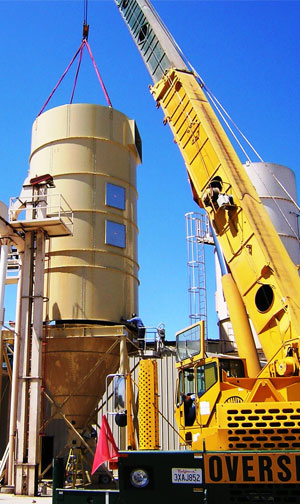 Our field personnel work to deliver to you a complete installation that is quality, timely, and safe. We supply all safety harnesses and support equipment, including lifts and cranes.
Our top priority is to alleviate any customer concerns regarding the installation of air pollution control equipment. With tight scheduling of plant shutdowns and turnarounds, our customers are afforded cost-effective measures with the shortest downtime possible!
Upon project completion, it is imperative that the installed equipment performs as designed. With hundreds of successfully completed projects, we offer our installation expertise to you.

Just Call us and we will have the right collector for your application.
SEND INQUIRY
WE HAVE BEEN CONTRACTED TO COMPLETE ANY OR ALL OF THE FOLLOWING INSTALLATION WORK:
Dust collection equipment, including conversions

Fans, stacks, and evases

Rotary valves, dump valves, screw conveyors, etc.

Pipe, duct, and hoods - Source Capture

Foundations and additional structural requirements

Electrical wiring

Compressed air piping

Roof penetration, curbs, caps, and exhaust fans

Plan Ventillation Systems
Dust Collector Services can provide a full range of design for not only bag-houses, and cartridge dust collectors but also the following:
Replacement Filters and Parts
Fan static pressure requirements.
Duct system pressure requirements sizes and layouts.
Screw conveyor design and flow requirements.
Rotary valve flow rates.
Electrical requirements for all dust collector or bag-house applications.
Exhaust vent and hoods, flow rates, designs and pressure losses.
Explosion vents rating and design.
Backdraft damper ratings and design.
Fire protection / sprinkler system requirements.
Motor starter / controls / static pressure design and motor horsepower requirements.
Emissions sensors and alarm requirements. (Broken Bag Detectors etc.)
Spray booth design for all applications.
Bulk material handling systems design.
Spark Detection Equipment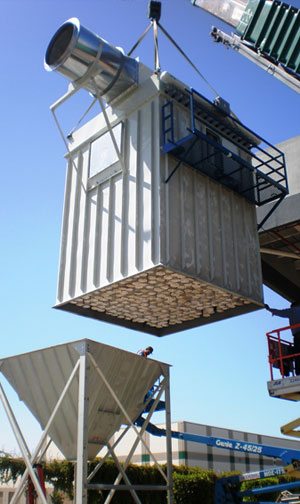 About Dust Collector Services
From Routine Inspections to Regular Maintenance, Baghouse Services are Our Business!
With more than 30 years' experience, our personalized service includes baghouse inspection reports that detail current conditions in each unit and locate potential problems before they elevate to emergency status. Acting preventively, rather than reactively, your overall maintenance costs remain low. We're good at troubleshooting. It's what we do best. Our highly experienced staff evaluates and solves problems fast, putting you back in service with minimal downtime. From routine inspections to a new Baghouse, we offer a complete range of Services. Our field engineering experts can update your equipment to the latest technology available, improving performance and reducing the cost of operating your Baghouse.
Call Today 800-282-3878 so that we can help you with you next dust collection project, service or maintenance on all types of dust, mist and fume collection equipment.
---
Certifications
Let Dust Collector Services helps with all your OSHA and NFPA requirements.